Invoice Record - Payments
Process a credit card on an invoice
Seamlessly process payments directly from ArtCloud Manager.
Once you've created an invoice, you're ready to process the payment. In order to process credit cards on invoices in ArtCloud Manager, you need to enable payment processing. Most ArtCloud gallery clients find that processing payments directly through the system saves them a great deal of time and reduces repetitive data entry.
To get started, look for the Payments tab on the invoice, select Add Contact Payment.
A new box will then pop up where you can add the credit card information, adjust the payment amount if necessary, and make any notes. Once you're finished, just hit Add Payment.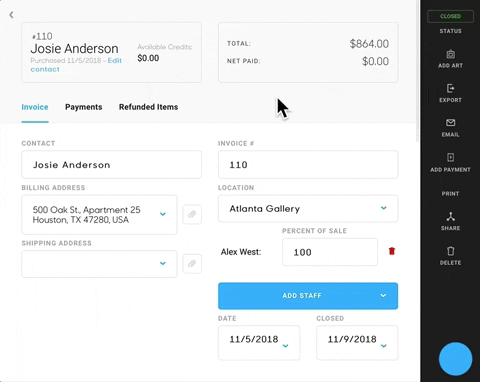 You can also send an invoice to a client so they can pay remotely.